Company Profile
BAC Sport was established in 1995 and has grown and evolved to become one of the leading sports tour operators in the UK. Our regular events take place predominantly in Europe but we operate worldwide to cover all the major global sporting events and can offer services for both outbound and incoming groups.
BAC Sport has been in existence for over 20 years and has earned a reputation as one of the UK's leading sports tour operators, providing tailor-made packages for both the individual and the corporate groups and incentive market to the world's major sporting events. We specialise in high profile and VIP groups and can offer a very personal service with experienced and dedicated sports travel personnel assigned to look after your clients every need.
BAC Sport has now established a supply base, client portfolio and recognition from professional bodies such as the England FA, FIFA and the PGA. We were appointed as one of only 4 UK official tour operators and ticket distributors for the 2010 World Cup in South Africa.
BAC Sport has been looking after the travel and logistics arrangements for the England Football Media since 1997. This involves managing a group of 80-100 of the top media correspondents from Newspapers, TV & Radio and Photographers every time the England Football Team travel overseas to individual matches, European Championships and World Cups. We are renowned and respected throughout the media organisations for our continued high quality of service & delivery. We also provide many sports event prizes for ITV and Sky TV.
BAC Sport has been appointed by various FIFA and UEFA and FA sponsors to look after their travel at major football tournaments since France 98, including Coca Cola, Hyundai, Toshiba, Nationwide, Carlsberg, Umbro, Nike and Vauxhall.
BAC Sport is proud to be the preferred sports tour operator for Global Travel Group, Hays Travel and Travel Counsellors and we have a national network of other multiple and specialist independent companies purchasing from us for their clients. We are the preferred sports tour operator for American Express Centurion cardholders.
BAC Sport prides itself on always going above and beyond, meaning we provide more than just a travel product. We provide a range of extra services which help to make your event run as smoothly and trouble-free as possible.
David Pearson
Managing Director
David has been at BAC Sport for 10 years. He has over 25 years of experience in the travel business and has worked in most areas of the sector, including Business Travel, Conference and Incentives, Aircraft Chartering, Financial Roadshows and Tour Operations. He has been managing logistics for the England Football Media since 1986. One of his key roles was working for the FA as Airports' Manager EURO'96 where he planned and managed the arrivals at all UK airports for Teams, Officials and VIPs.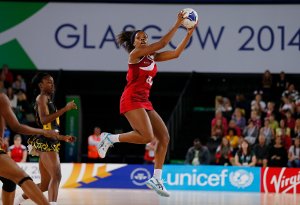 Sarah Izard
Operations Manager
Sarah has worked for BAC Sport for over 6 years since graduating with a degree in Tourism Management. Sarah is responsible for the contracting and logistics behind all of our major sporting events and can be usually found either researching airlines, hotels and transport links for some very random cities in the world, or on a netball court!! Her ability to plan and attention to detail is second to none!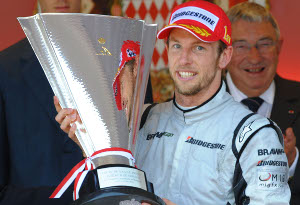 Laura McNabb
Business Development Executive
Laura has been with the BAC Sport Team heading up our Sales Department for over 2 years. She has over 6 years of travel industry experience. With a wide range of knowledge on Formula One she is the best person to talk to about which circuit has the best atmosphere and which grandstands offer the best views.