Cathay Pacific/HSBC Hong Kong Sevens 2020
Event Details
When: April 2020
Where: Hong Kong
Sport: Rugby
The Cathay Pacific/HSBC Hong Kong Sevens tournament is back in 2020 for the 45th year.
Don't miss your chance of experiencing one of the most popular and exciting sporting events of the year.
Join people from all over the world and enjoy a unique party atmosphere while watching some of the best level of rugby.
Contact our team to register your interest for 2020.
Contact Us for More Details
Popular Events
5th – 6th Oct 2019
Paris Longchamp Racecourse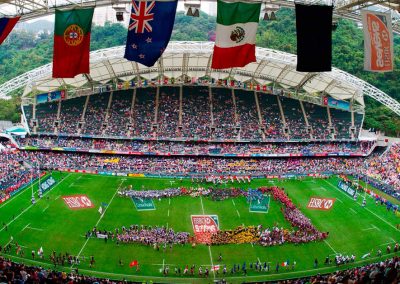 1st Feb – 14th Mar 2020
Europe