Cathay Pacific/HSBC Hong Kong Sevens 2017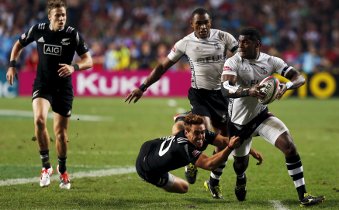 Event Details
When: 7th – 9th Apr 2017
Where: Hong Kong
Sports: Rugby
The largest of the Sevens World Series, the Hong Kong Sevens is in its 42nd year. Contested by 16 international teams including; Argentina, Australia, Canada, England, Fiji, France, Japan, Kenya, New Zealand, Portugal, Samoa, Scotland, South Africa, USA and Wales.
With fast and furious action over a jam packed rugby weekend, the Hong Kong Sevens is the tournament not to be missed, with its carnival atmosphere and the largest prize purse out of all of the Sevens tournaments.
BAC Sport is happy to tailor make your Hong Kong Sevens hospitality and travel packages offering:
Hospitality
Flights – from any London or regional airport
Flight upgrades – including extra leg room
Hotel upgrades
Extended tours
Contact our sales team today!
Contact Us for More Details
Popular Events
2nd Dec 2016 – 21st May 2017
Worldwide
4th Feb – 18th Mar 2017
Europe