Russia 2018 – Nizhny Novgorod Accommodation
England v Panama Game
When: 24th June 2018*
Where: Nizhny Novgorod Stadium
Sports: Football
*Accommodation from 23rd-25th June
In 2018, 32 national teams will converge in Russia. The matches will spread through 11 cities, with the finals in Moscow Luzhniki Stadium. The Opening Ceremonies will take place on June 13th, followed by the matches running until July 15th, and then the closing Ceremonies on July 16th.
England will face Panama on the 24th June in Nizhny Novgorod. If you are still looking for a place to stay, we can offer you an accommodation only package including 2 nights at the Hampton by Hilton***
Hampton by Hilton Nizhny Novgorod is located in the city centre, just a short stroll away from vibrant shopping, dining and nightlife. The hotel is close to the main railway station, Moskovskiy Terminal.
The renowned State Opera and Ballet Theater is situated within walking distance from the hotel and the Kremlin, located in the historic city centre, is nine minutes' drive away.
Relax on a comfy bed, work in comfort at the desk and stay connected with free WiFi. Other amenities include a flat-screen 32-inch HDTV, alarm clock radio, iron and ironing board.
Features:
Queen Room
Wi-Fi
TV
Air Conditioned
Mini Bar
Free Toiletries
Kettle
Hairdryer
Ironing Facilities
Safe
Fitness Centre
Hotel restaurant and bar
Please contact our Sales Team for more information, on 0207 456 7100.
Contact Us for More Details
Popular Events
23rd-25th June 2018
Nizhny Novgorod, Russia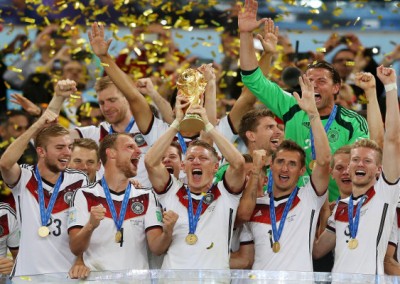 14th June – 15th July 2018
Various, Russia