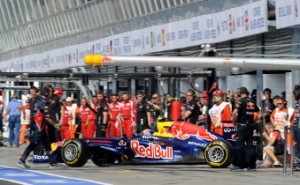 Event Details
When: 24th Mar – 26th Nov 2017
Where: Worldwide
Sports: Motorsport
What better way to experience the full throttle of a F1 race than to experience it with your favourite F1 team! BAC Sport can host you and your clients with a team of your choice, offering you the chance to experience the race through the eyes of the driver, engineers and team managers!
Follow in the footsteps of Christian Horner, marvel at the engineers at work in the Ferrari pits, and view the garages and see the drivers prepare for their upcoming race.
For more information please contact our Sales Team to book your place at one of the most exciting hospitality events in the world!
Contact Us for More Details
Popular Events
24th Mar – 26th Nov 2017
Worldwide
24th Mar – 26th Nov 2017
Worldwide