Most Popular Sporting Events
We work within all sports across countless high-profile events all over the globe.
Let us know what you fancy or check out some of the most popular below:-
When: 1st – 2nd Oct 2016
Where: Chantilly
The Qatar Prix De l'Arc de Triomphe is certainly one of the most prestigious racing events in the world, bringing professionals together to compete.
When: 5th Feb 2017
Where: NRG Stadium, Houston
Super Bowl is the event for not just a NFL fan to attend, but an experience to have on the list for any sports fan!
When: 5th Nov – 3rd Dec 2016
Where: Worldwide
Fans have the opportunity to see England, Ireland, Scotland and Wales take on the southern hemisphere's best teams this autumn!
When: 21st Aug 2016 – 21st May 2017
Where: Spain
Will Barcelona be able to defend their title once again or will Atletico Madrid make a come back after two years? Don't miss 2016-17 La Liga season!
When: 3rd – 16th Jul 2017
Where: Wimbledon
Once again in 2016 Andy Murray brought victory home. Can he defend his title again in 2017?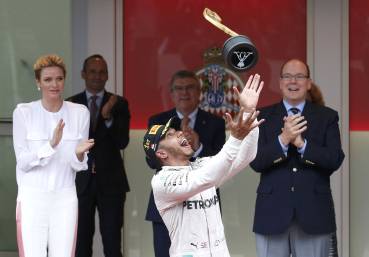 When: 26th – 29th May 2017
Where: Monaco
Monaco Grand Prix 2017 is now on sale! Contact our team today to book your magical racing weekend!
As one of the leading sports tour operators in the UK we provide tailor-made sports travel packages for the top national and European events, including Formula 1 Grand Prix, European League & International Football, major Golf Tournaments, Rugby, Tennis, Horse Racing and more.
We also offer sports tours to all the major global sporting events, from the Super Bowl to the World Cup, so whatever sport you follow and whichever event you want to attend, BAC Sport will make sure you and your party enjoy it in style.
ATOL protected and with over 20 years experience, BAC Sport are more than just travel agents providing sports packages.
With a range of additional services, and always going above and beyond to make your tour a success, it's no surprise that the top media correspondents and corporate sponsors for the major football tournaments of the last two decades have trusted us to organise their travel – perhaps you should too.
Click here to view the latest sporting events.