Rugby sevens has just made a thrilling debut at the Olympics in Rio – and Fiji have made history by winning their country's first ever Olympic medal.
After breezing through the tournament, the Fijian dream team demolished Great Britain 43-7 to win gold in an embarrassingly one-sided final.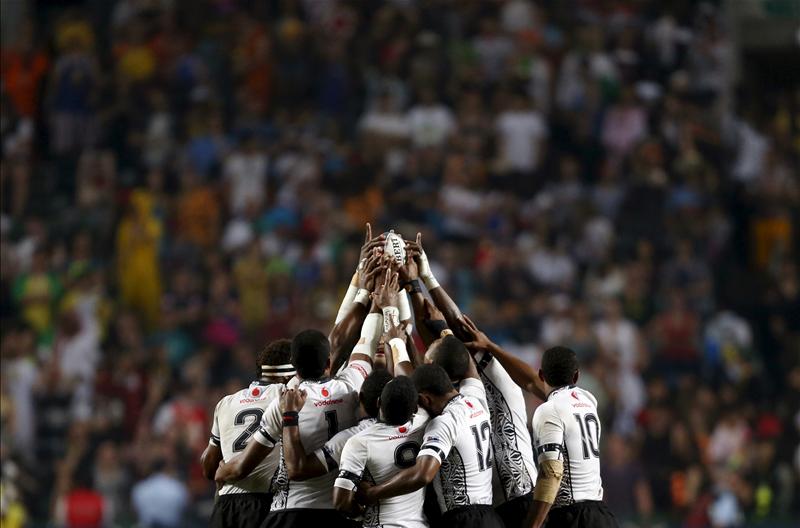 Fiji's power, flair and athleticism set them several classes apart and, for GB, there can be no shame in losing against such an outrageously talented team.
The celebrations in Fiji are set to go on for some time, with rugby being something of a religion to the Pacific island nation.
Marrying Fijian flair with English discipline
English coach Ben Ryan has harnessed the Fijian side's natural offloading game and brought order to their chaos with a more regimented approach to training.
He banned alcohol, controlled food portions and confiscated phones for the duration of tournaments.
And the discipline has paid off.
Since the start of his tenure in 2013, Ryan has led Fiji to back-to-back World Series wins – and can now add Olympic gold to that collection of titles.
Fiji recognised his efforts by awarding him one of the country's highest civil honours. On Ryan's return from Rio, President Jioji Konrote made him a Companion of the Order of Fiji at a ceremony in Suva.
The World Rugby Sevens Series – who can stop Fiji?
The 2015-16 World Rugby Sevens Series was the biggest to date.
With sevens' popularity at an all-time high after the Olympics, the next series looks set to be even bigger.
The series' iconic blend of exhilarating action, unforgettable moments, exotic destinations and a festival atmosphere make it one of the most exciting events in the sporting calendar.
The 2016-17 series will kick off in Dubai on 2-3 December and will take in Cape Town, Wellington, Sydney, Las Vegas, Vancouver, Singapore, Hong Kong and Paris before ending in London on 20-21 May.
After Fiji's epic Olympic victory, we wonder whether they'll continue their unstoppable crusade or whether anyone will be able to challenge them.
Who's in with a shot of toppling them? We run the rule over some of the main contenders for the World Rugby Sevens Series:
England
Half of the men on Team GB's silver medal-winning side were England sevens players and the talent that got them into the final bodes well for the future.
Dan Norton, a winger for the England sevens team, played exceptionally throughout the Olympics and was the only player to score for Team GB in the final.
Dan Bibby, another stand-out England player, scored a sudden-death try against Argentina to secure a place in the semi-finals.
The England sevens squad are a force to be reckoned with when they set their minds to it. But have they got what it takes to be contenders for the World Rugby Sevens Series?
Olympic captain Tom Mitchell was the top points-scorer in the 2013-14 World Series, amassing 358 points overall.
And earlier this year, James Rodwell set a new world record by playing in his 69th consecutive World Series tournament.
In the 2015-16 series England beat Fiji in the London tournament, despite finishing eighth overall.
With more time to gel as a squad, we expect them to improve on that finish this time around.
New Zealand
The All Blacks Sevens are a formidable side, having won the World Series a record 12 times.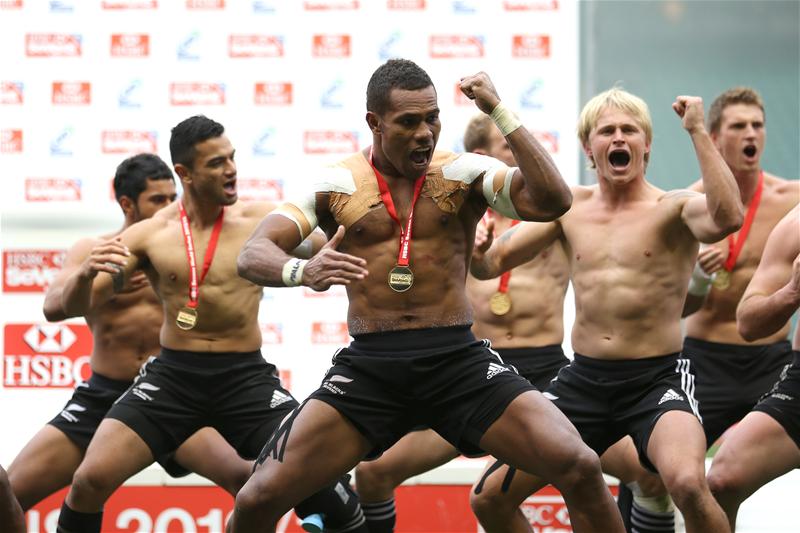 It's safe to say the Olympics didn't go so well though.
They finished in fifth place, with only one win out of four games. For a side used to dominating it was a massive let down.
They'll be looking to re-stake their claim as one of the world's foremost rugby powers in the World Series, and will be doing everything they can to topple the almighty Fijians.
With veteran sevens stars DJ Forbes and Tim Mikkelson having just signed up for the series, we reckon they'll be among the top contenders for the World Rugby Sevens title.
South Africa
South Africa finished in second place in the 2015-16 World Series, having won it in 2008-09.
Along with Fiji and Samoa, they're one of only three teams outside New Zealand to have been crowned World Series champions.
South Africa whetted their appetite for success with a bronze medal in Rio.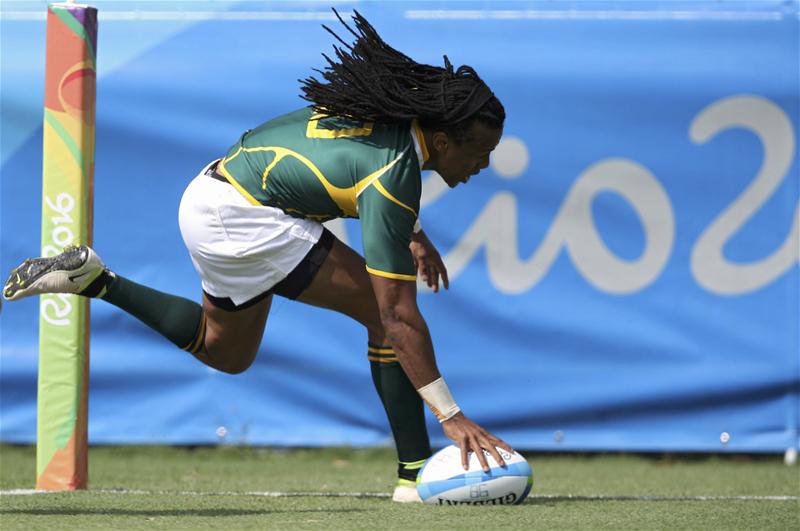 Flyhalf Cecil Afrika gave a strong performance, scoring two tries and kicking five conversions in a 54-14 victory over Japan in the third place playoff.
Another player to watch is Seabelo Senatla, one of the most lethal finishers in sevens rugby. He scored 66 tries in 55 matches during the 2015-16 World Series.
As a consistently strong side, South Africa could pose a significant threat to Fiji in this year's series.
Contenders for the World Rugby Sevens: are Fiji unstoppable?
Fiji will no doubt bring their signature brand of boisterous flair to the World Series, and with a newfound structure and discipline they'll be a tough side to beat.
They'll have their sights set on continuing their winning streak when the fun kicks off in Dubai in December.
But the traditional rugby superpowers of England, Australia, South Africa and New Zealand will be itching to prove they can still cut the mustard in this fast and frenetic form of the game.
Whatever happens, we're in for a sensational series in some of the world's most exciting and glamorous cities.