Harry Kane that is….quoted by another Harry (Redknapp) recently as the best striker in the Premiership. There certainly won't be any Tottenham fans arguing with that and on Sunday yet again he performed heroics in winning a last gasp penalty to score a goal and rescue a point with seconds to go. A great start to 2015 has earned him the Barclays Player of the Month award for January with 5 goals to his name. He has now scored 24 goals in all competitions this season which is an impressive tally for the 21 year old local boy from Walthamstow.
It is his young fresh "Roy of the Rovers" escapades on the pitch that has brought him to the forefront of Premier League superstar status and the attentions of many appreciative onlookers. Another Roy is eyeing him up with relish and rather unusually for an England Manager, has already confirmed in advance that he will be included in the England Senior squad for the friendly against Italy in March.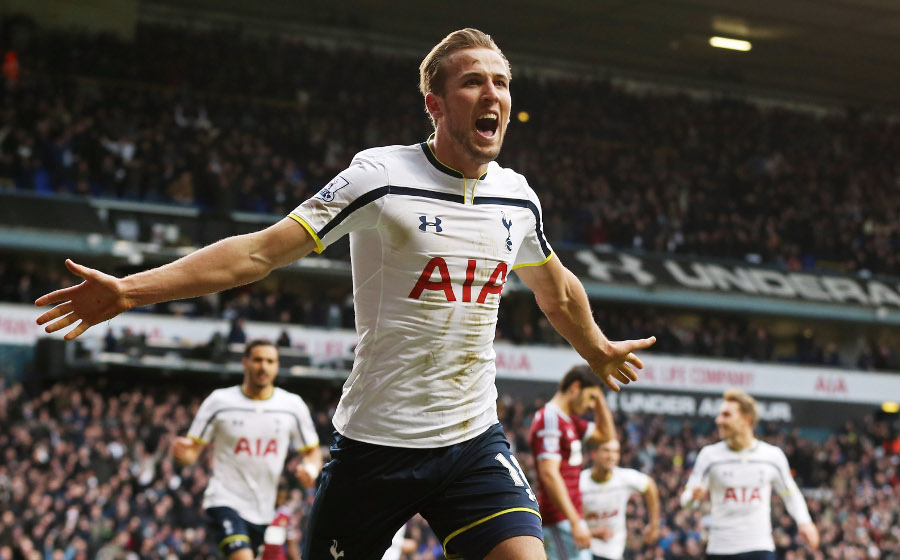 Let's hope Kane will also be an integral part of the England Under 21s team when they embark for the Czech Republic in June for the European Championships. U21 boss Gareth Southgate like Roy Hodgson must be licking his lips in anticipation of this new young lion who has so much to offer this summer and beyond. The experience and benefit he can gain from being part of a tournament campaign where if successful will take much valued experience, confidence and pride to the Senior European Championships in France in 2016. If only all the other players eligible to play for the U21s can also feature next summer then quite a formidable team could be assembled. Along with Kane, current England Senior players like Sterling, Wilshere and Oxlade-Chamberlain would be available for selection plus Phil Jones, Luke Shaw, Calum Chambers and another upcoming talent Berahino.
Harry Kane is a breath of fresh air and he offers a shred of hope for all England fans who are desperate for some long awaited success this summer and at EURO 2016.
"Cry God for Harry, England and St George's Park!"