Attending luxury sports events can be a pricey extravagance. BAC Sport offer packages to some of the world's most prestigious sporting events – those once in a lifetime experiences that are on everyone's bucket list.
Here are our top five luxury sports events for the indulgent traveller.
The green, green grass of Augusta
Golf has gained a reputation for being extremely elitist, what with its exclusive golf courses and private clubhouses that shut their doors to the outside world.
It's not only playing golf that's seen as indulgent, but also being a spectator at high profile golfing events.
The Masters, played in Augusta each year, holds the title for the most prestigious event in the golfing calendar.
Every year the small town of Augusta in Georgia, U.S.A., turns from a colonial city into an extravagant town of excess and luxury.
Clients can enjoy watching the masters of golf at the Augusta National Golf Course, or choose to play in some of the finest golf courses in the U.S. and mix both spectator sport with participation.
The restrictions on the Masters is what makes it so exclusive. It's one of the few events that you can't film, photograph or even Tweet about during tournament days. What happens at Augusta, stays at Augusta!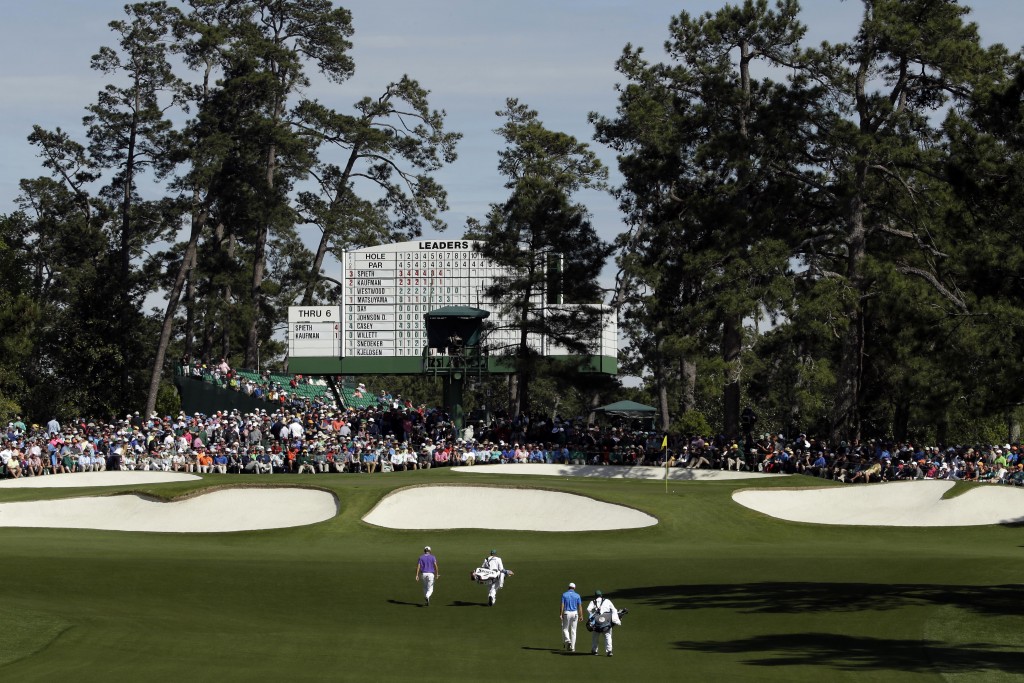 Big boxing bashes
Perhaps unsurprisingly for a sport that carries so much risk, most of the big boxing events happen in Las Vegas.
Your costs will depend on the fight. 2015's big Mayweather v Pacquiao fight was named the most expensive boxing match ever – ringside tickets ranged from $70,000 to $100,000.
The celebrities in attendance were vast and varied, from Beyonce and Jay-Z to Robert De Niro and Clint Eastwood.
However, there's a silver lining for those that didn't remortgage their house to attend the fight – it was deemed a disappointing showdown and was over in 36 minutes.
The U.S.A's super event – Super Bowl
If you love an all-out American sports event then the NFL Super Bowl is the one for you.
So much more than just an NFL game, this extravaganza incorporates a half-time show that's becoming as famous as the game itself.
In 2016, Beyonce, Coldplay and Bruno Mars took to the stage and were watched by 111.9 million viewers worldwide.
The Super Bowl makes its name as a luxury sports event by being one of the hardest to get tickets to – the NFL only releases very limited numbers.
But don't lose all faith. We magicians at BAC Sport might just be able to help…don't tell anyone, it's our best kept secret!
The jewel in the Mediterranean coastline
Any list of luxury sports events would be incomplete without the Monaco Grand Prix – the playground for the rich and famous.
The sparkling shores of the French Riviera come alive at the end of May with luxury shops, glamorous visitors – and a lot of fast cars!
Racing fans come from near and far every year to indulge in all that Monaco has to offer. From expensive hotels and private helicopter charters to hospitality balconies and yachts to watch the race from, Monaco is the ultimate indulgent destination.
Champagne, strawberries and cream at Wimbledon
When you think of the British summer, certain images spring to mind. A glass of Pimm's, barbecues come rain or shine, strawberries and cream – and Wimbledon, of course.
July just wouldn't be the same if we weren't glued to the TV for two weeks straight, wishing Andy Murray could take the title again or cheering on the Williams sisters.
For those that haven't been lucky enough to get tickets in the ballot or don't fancy spending all night guarding their position in the queue, there is another way of getting into this prestigious event.
Make it into a luxury sports event by purchasing debenture or hospitality tickets. With Centre Court debenture tickets ranging from £1,000 at the start of the tournament to £3,500 for the men's final, this is definitely one for the indulgent traveller.
Splash out on one of our luxury sports events
I think we can safely say there are more than enough luxury sports events to entertain the indulgent traveller.
If you're looking to add a little indulgence to your life, speak to our friendly team today and let us make your next sports trip the experience of a lifetime.