The race may still be a good few months away, but we've put together a list of Malaysian Grand Prix facts to whet your appetite in the meantime.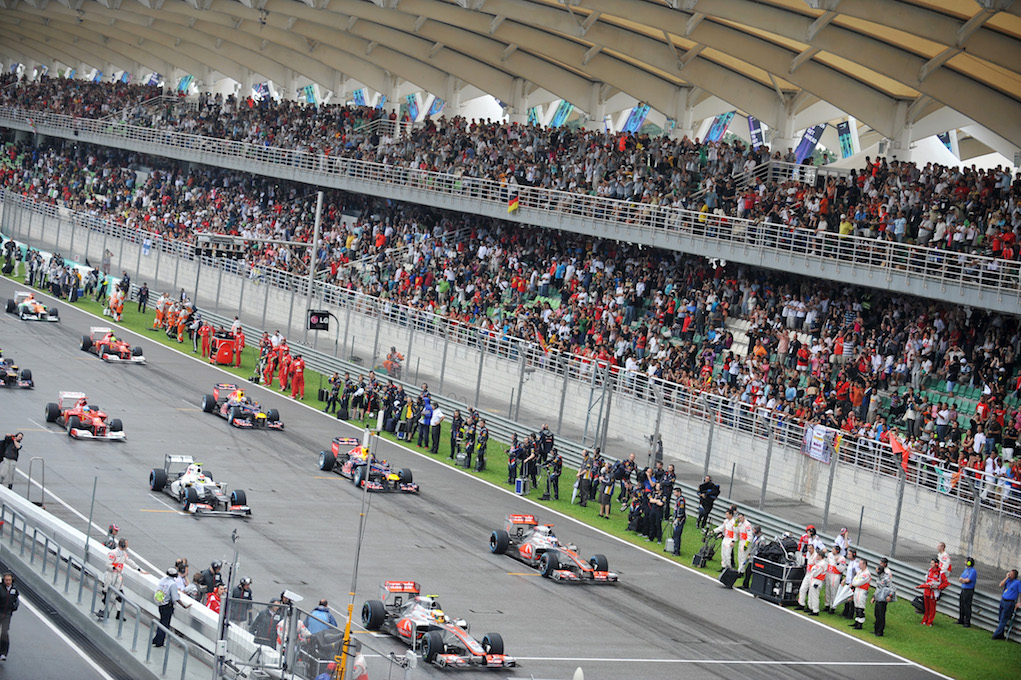 The end of an era
With its exotic surroundings and devilish circuit, the Malaysian Grand Prix is one of the most unique and exciting races on the F1 calendar.
But in November last year Malaysia's culture and tourism minister, Nazri Abdul Aziz, confirmed that the Sepang track would stop hosting an F1 grand prix after its current agreement expires in 2018.
That means there may only be two more chances to experience this iconic race for the foreseeable future.
We'll be sorry to see it go…so much so that we had to put together this fact-based tribute. So without further ado, here are our 10 fascinating Malaysian Grand Prix facts…
1. The Sepang track hosted its first grand prix in 1999
The Sepang International Circuit was designed by German designer Hermann Tilke and constructed between 1997 and 1999 under Mahathir Mohamad's government.
The Prime Minister built the track as part of a series of major infrastructure projects designed to turn the country into a fully industrialised nation.
2. There have been 10 different winners so far
Of 18 races so far, 10 different drivers have taken the top spot.
Eddie Irvine won the inaugural race for Ferrari in 1999 – but only after an appeal heard the following week.
Ferrari were initially disqualified amidst questions over the legality of their cars' bargeboards.
Luckily for Irvine, the appeal found in favour of Ferrari and his win was reinstated – proving to be his final victory in the sport.
3. Nine winners have started in pole position
Since the inaugural race, nine have been won from pole position.
The lowest grid position of any winner was eighth – a record set by Ferrari's Fernando Alonso in 2012.
4. Sebastian Vettel has won the race a record four times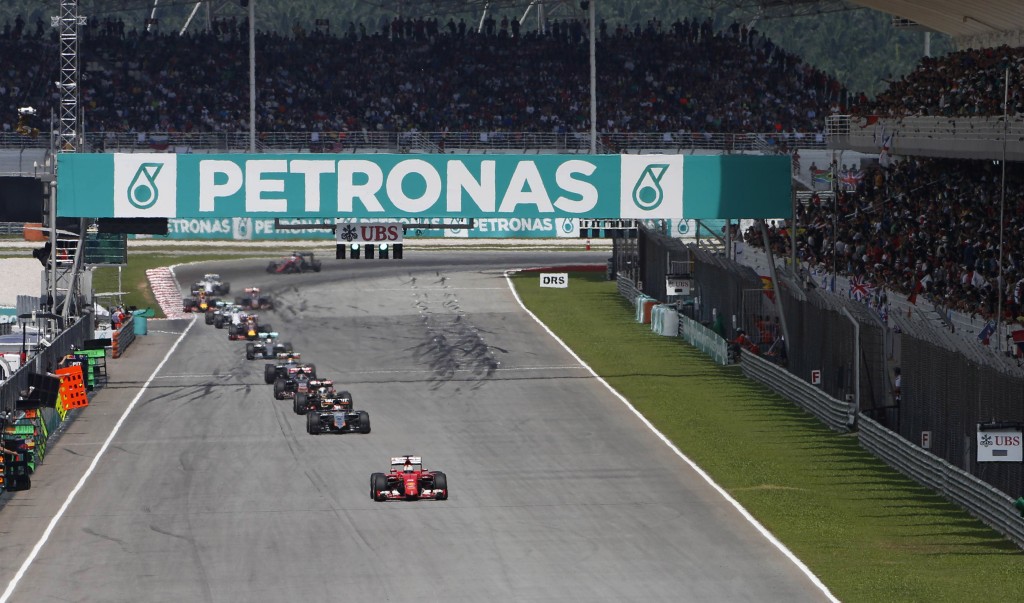 Before his victory in 2015, the Ferrari driver was tied with Michael Schumacher and Alonso with three wins each in Malaysia.
Vettel's 2015 win was also the 40th of his career.
5. Only one Malaysian driver has started a grand prix on home soil
Alex Yoong competed for Minardi in 2002, qualifying 22nd and reaching 14th place before leaving the race with gearbox issues.
6. In 2015 Max Verstappen became the youngest-ever points scorer
At the age of 17, Toro Rosso rookie Verstappen became the youngest grand prix driver ever to score World Championship points with an impressive seventh place finish.
7. In 2009 the race was rained off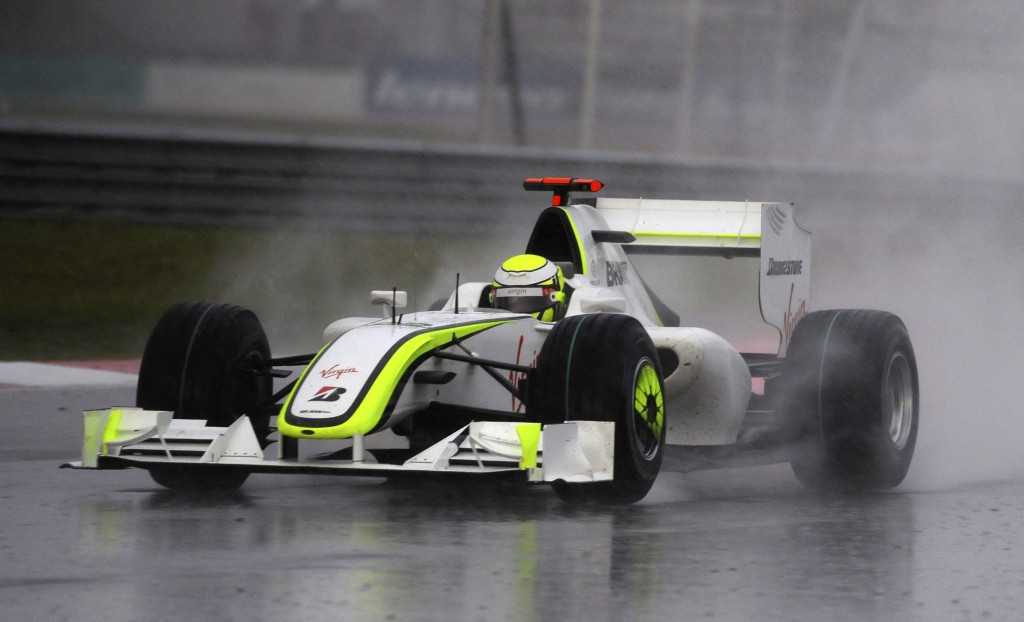 Sepang's tropical climate took its toll on the 2009 Malaysian Grand Prix. Torrential rain put a stop to the race after 31 of its 56 laps, with Jenson Button claiming victory.
As the race didn't reach the 75% distance required for full points to be awarded, the drivers were given half points – for only the fifth time in F1 history.
8. Cockpit temperatures can reach 50°C
Sepang's hot, humid climate makes the Malaysian Grand Prix one of the most challenging races on the calendar.
With ambient temperatures around 32°C and humidity levels sometimes exceeding 80%, cockpits can hit 50°C and drivers can lose up to 4kg in fluid over the course of the race.
9. Kimi Räikkönen had his first F1 win in Malaysia
Driving for McLaren, Räikkönen claimed his first F1 win at the Malaysian Grand Prix in 2003.
He lapped everyone up to fourth and crossed the line almost 40 seconds ahead of his nearest rival. Rubens Barrichello, driving for Ferrari, was the only driver to finish within 60 seconds of Räikkönen.
10. The 2013 race was marked by the 'Multi 21' controversy
Ignoring team orders, Vettel passed his teammate Mark Webber to claim victory for Red Bull.
With Vettel and Webber running nose to tail and Nico Rosberg and Lewis Hamilton close behind, Red Bull opted to protect their one-two and instructed Vettel not to overtake using the now-notorious coded phrase 'Multi 21'.
Vettel's decision to ignore the order was not taken well by his teammate, and the incident soured an already rocky relationship.
Malaysian Grand Prix facts
As you can see from our Malaysian Grand Prix facts, it's been a pretty exciting race over the years!
Want to see for yourself? Check out our Grand Prix travel packages or get in touch with us today to find out more.