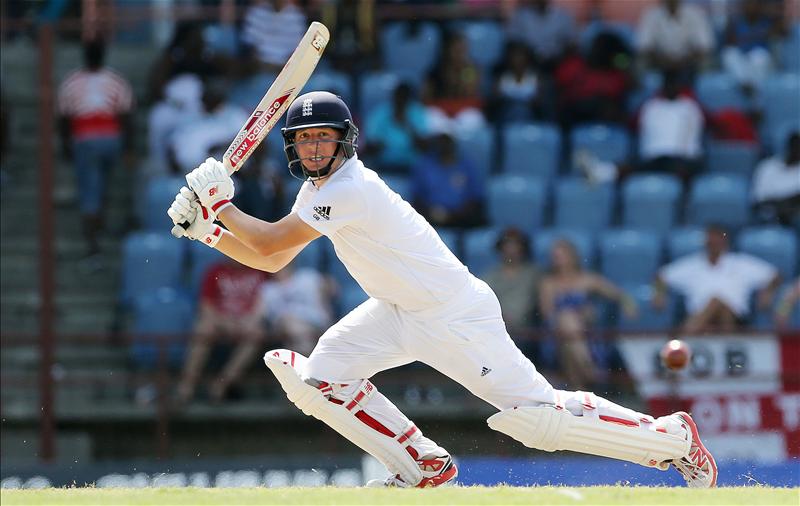 English cricket suffered a devastating loss last month when batsman James Taylor was forced to retire after the discovery of an incurable heart condition.
Luckily the condition was diagnosed before it claimed Taylor's life – but the sad news has left a spot open in England's line-up.
With several others under scrutiny, Taylor's might not be the only spot up for grabs.
With England's first Test against Sri Lanka just around the corner, we look at the names and faces to watch out for at Headingley and beyond.
Batsmen – who's under scrutiny?
It won't come as any surprise to see skipper Alastair Cook opening – but who will be walking out alongside him?
It's been nearly four years since former skipper Andrew Strauss retired and England are still looking for a reliable long-term partner for Cook.
As the more eagle-eyed of you will have already noticed, Alex Hales made his debut as a Test opener on England's tour of South Africa at the end of last year.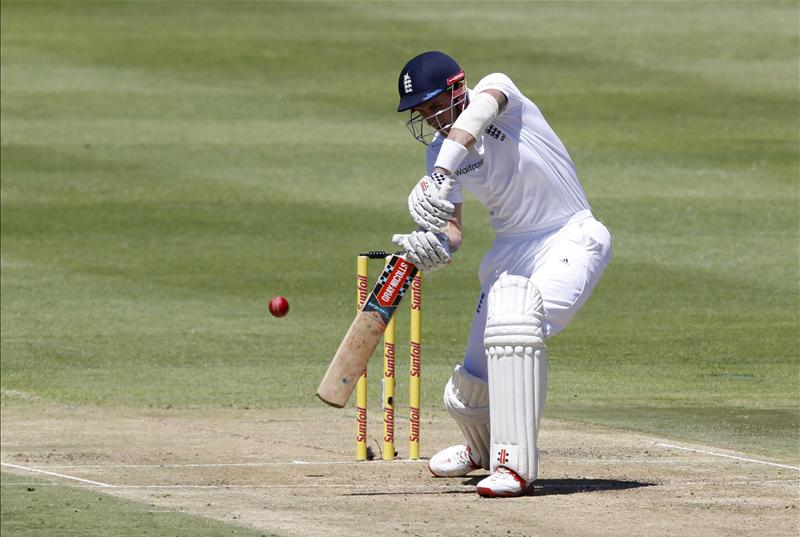 Four consecutive fifties and a century suggests Man-of-the-Series Hales is as prolific as ever in the one-day arena.
The early evidence is not so compelling in the five-day format, with his technique outside off stump seriously exposed. Ring any bells Adam Lyth?
The jury is out on whether Hales deserves another chance at Test match level but we've got our doubts about his ability to go big against top-class attacks on seaming English pitches. Sorry Alex – we'd love you to prove us wrong!
Next up is Nick Compton. After coming to the fore as a late bloomer in 2012-2013, he was dropped from the squad in favour of Joe Root for the 2013 Ashes.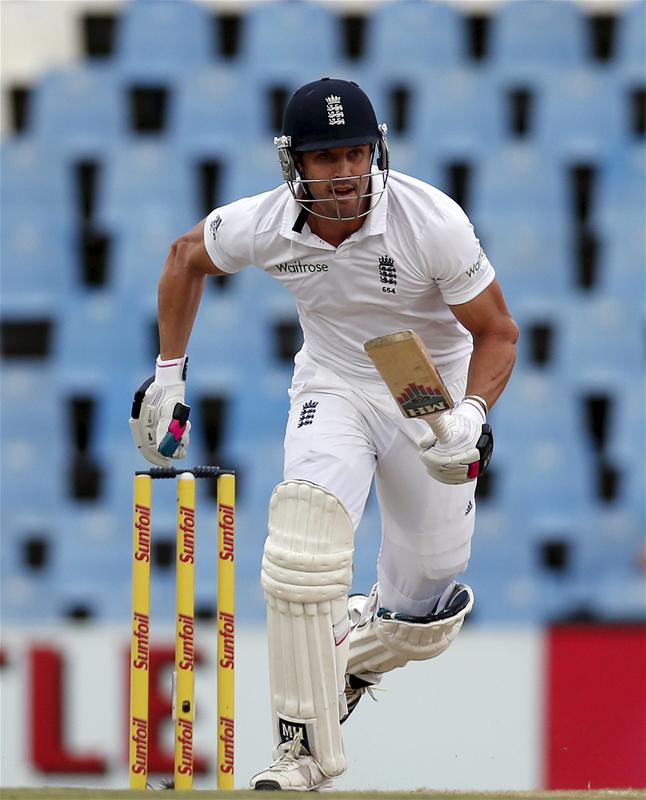 Following a stack of county runs, Compton was recalled at the end of 2015 for the tour to South Africa and made an instant impact with a key contribution on day one of the series.
Though a more solid candidate than Hales, he doesn't fit the bill in terms of the aggressive top-order swashbuckler that Trevor Bayliss covets.
Approaching his 33rd birthday, his time may also be limited in the long run but the verdict from BAC Sport Towers is that the Durban-born blocker deserves another chance.
Who else is in the running?
The selectors will be nervous about making too many widespread changes but with Taylor sadly out of the game and Hales and Compton looking over their shoulders, it looks like three batting spots may be up for grabs – in the long run at least.
But who's in the frame?
Step forward James Vince. Having become a regular in England's white-ball squads, the 25-year-old has long been earmarked for Test success.
With a century against a strong Yorkshire attack under his belt already this year, many consider Vince ready to move into the Test arena. And the selectors are almost certainly among them.
Gary Ballance was dropped from the England squad midway through last year's Ashes series after struggling with his back-foot trigger movement.
However, Ballance has gone back to the drawing board and with 1,194 Test match runs at an average of 47.76, we think the Yorkshire batsman deserves another shot.
Jos Buttler is up there with the best one-day batsmen in the world.
But, following a poor show with the bat at the Ashes last year – when he averaged just 15.25 – the jury's well and truly out as to whether he's got the technique to return to the Test match fold.
Bowlers – who will be third seamer?
While most of the uncertainty in the line-up lies around the batsmen, there's some contention over who will take the third seamer's berth alongside Stuart Broad and James Anderson.
Mark Wood would have been a likely candidate, but a recent operation on a troublesome ankle means he may be out of the running.
He was forced to fly home early from England's tour to the UAE in November last year for an initial operation – now further complications have taken him out of action again.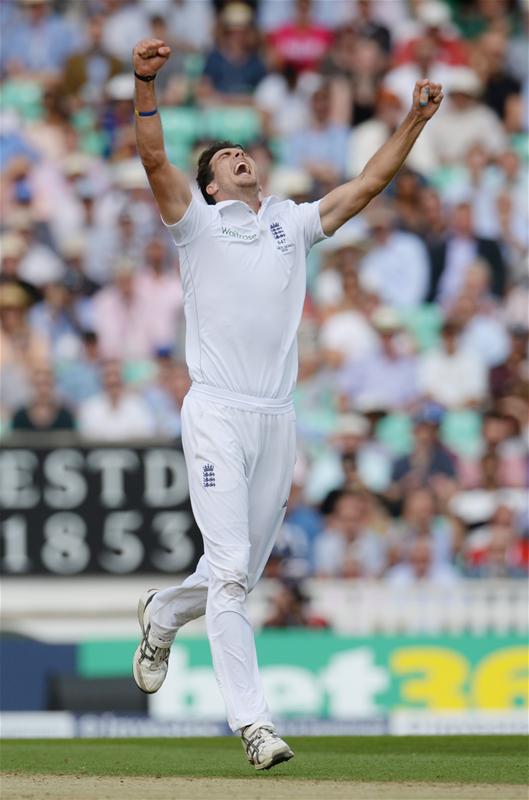 The selectors haven't always been completely sold on Steven Finn but his numbers command serious respect.
A Test strike rate of 47.4 is up there with the best of them and makes the Middlesex beanpole a hard man to ignore for long.
Nottinghamshire paceman Jake Ball has recently emerged as a serious candidate, while Liam Plunkett and Chris Jordan have been in and around the squad for a while now. But the smart money says it's hard to argue with a fit and firing Finn.
Who will be in England's Test squad? Our conclusions
The majority of the team is relatively settled, with the likes of Cook, Joe Root, Ben Stokes, Jonny Bairstow, Stuart Broad and James Anderson among others all as safe as houses – injuries permitting.
Hales and Compton, however, should be looking over their shoulders and if they make the cut this time they they may be living on borrowed time.
Vince has been knocking on the selectors' door for a while and now is his time.
Ballance is likely to get another crack at the whip at some stage in the not-too-distant future. He's had some issues but he's worked on them, and it's hard to argue with a Test match batting average that's still better than KP's.
Buttler is another who has had technical issues but his ability to take the gloves off Bairstow may well play into his hands sooner or later.
As for the third seamer, look no further than Finn. He's always performed when England have called on him, and he deserves the spot – but expect Wood to be pushing him hard as soon as he is fit.
Spin-wise, Moeen Ali hasn't been consistent enough with the ball in hand to consider himself a shoo-in in the long term.
Adil Rashid remains another name to throw into the mix but he didn't do enough on the spin-friendly pitches of the UAE to force his way to the front of the queue so our money is on Moeen retaining his place.
The Test series against Sri Lanka begins at Headingley on Thursday and ends in mid June – hopefully by then we'll have as many answers as questions. Only time will tell.